Director Profiles
The board of directors consists of three grower elected directors and three nominated miller directors.
Board meetings are held bi-monthly on the second Tuesday.
---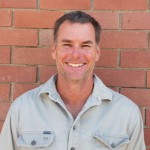 Bryce Davies (BAgSc)
GROWER APPOINTED DIRECTOR/CHAIRMAN
(Appointed 27th August 2013)
Bryce has been around sugarcane all his life and took over the reins of the family farm in 2007. He has extensive experience in sugarcane production having been involved in research, extension, and production sectors. He has also been a fertiliser and chemical sales representative. He has completed a Bachelor of Agricultural Science (Hons.) at UQ, and has managed crop production in sugarcane plantations in Papua New Guinea, exposing him to the threats that exotic pests and diseases pose to industry should there be a lapse in biosecurity. He was appointed Chairman in July 2018.
---
Mark Vass
GROWER APPOINTED DIRECTOR
(Appointed 23rd August 2016)
Mark has a trade background as a Boilermaker and has worked across many industries since leaving the Burdekin in 2008.  He has experience in Project Management, Consulting, Events and much more.  Mark recently returned to the Burdekin in 2014 to lease the family farm.  "I have always had a real passion for innovation and technology, so I quickly found myself heading down the path of innovation in agriculture".  Mark believes agriculture has a massive future in Australia and especially in the Burdekin.  Mark is currently working with BPS on many different trials that he has been implementing on his farm in Home Hill.  Mark is looking forward to a long prosperous future for agriculture in the Burdekin.
---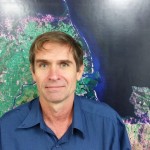 Peter Larsen (AD RT, BAgSc,PhD, GAICD)
MILLER APPOINTED DIRECTOR
(Appointed 4th July 2008)
Peter has been a director of various companies since 1998 and holds Bachelor of Agricultural Science, Associate Diploma in Rural Techniques, a PhD, is a graduate of the Australian Institute of Company Directors (GAICD). He has held various positions with CSR and Sucrogen, now Wilmar Sugar.
---
Lee Danello (BCom)
MILLER APPOINTED DIRECTOR
(Appointed 23rd June 2009)
Lee has a management accounting background and has worked for the former CSR and Sucorgen companies, prior to the miller we know as Wilmar Sugar today. His extensive experience in this area provides sound financial and budget oversight and he has assisted in the development of the strong internal controls that the board has implemented in the financial recording and documentation areas. Lee completed a Bachelor of Commerce degree (USQ) and has since obtained CPA status.
---
Ian Davies (Dip RT, B RT, GAICD)
MILLER APPOINTED DIRECTOR
(Appointed 2nd April 2012)
Ian's appointment has brought a fresh and increased professionalism to the board room at BPS. He has a Diploma in Applied Science (Rural Technology), Degree in Applied Science (Rural Technology – Ag Mechanisation and Soil Conservation) and Post Graduate qualifications in management and is a graduate of the Australian Institute of Company Directors (GAICD). Ian has over 25 years' experience in the sugar industry holding various commercial and managerial roles. He has developed numerous skills after serving on the boards of BSES Limited, Australian Molasses Trading, Herbert Cane Productivity Services Limited (HCPSL), Herbert River Information Centre (HRIC) and the Mourilyan Molasses Terminal Company Pty Ltd.
---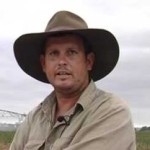 Chris Hesp
GROWER APPOINTED DIRECTOR
(Appointed 27th August 2019)
Former Chairman, Chris was elected to board for another term on the 27th August 2019 following a short break from duties. He has been a sugarcane grower in the Invicta mill area for more than 25 years and is a qualified fitter and turner.He was raised on the family sugarcane farm in Gordonvale where his family still farms today. Chris is actively involved in the Clare community and was formerly Chairman of the Blackheath & Thornburgh College Board, a private school located in Charters Towers. He has been on the committee of the Clare school P & C Association and is a keen participant in allowing field trials to be conducted on his farm.