Staff
All members are encouraged to utilise the services offered by BPS either by visiting our office at 210 Old Clare Road or contacting us. We ask that you try to contact staff during our standard business hours: Monday to Friday, 7am – 4pm, unless the matter is urgent.
BPS staff
1 Manager of Productivity Services.
1 Company Secretary/Commercial Manager.
4 Agronomist.
5 on-ground Field Officers.
---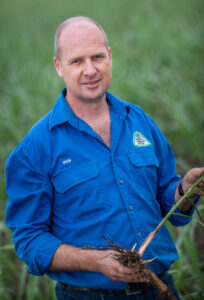 Rob Milla – BEng(Agriculture) 
MANAGER/EXTENSION AGRONOMIST
Rob leads the BPS team and has a strong background in practical agronomy and extension. Rob joined the team in early 2013 after the board made a strategic decision to provide technical agronomic advice  to growers. Rob can assist growers with agronomic advice relating to crop nutrition, irrigation and farming systems. Rob has held various roles in the Burdekin region including Sugar Systems Officer at DAFF  (former DPI), Reef Extension Officer (DPI) and as extension officer at BSES. Rob has collaborated with other industry professionals and has a number of published papers. Rob can be contacted to discuss any  matter relating to agronomy, farming systems or trial results and is an accredited NAA advisor. 
                                                                                                                               Mobile: 0490 036 329                                                                                                                                                               Email: rmilla@bps.net.au
---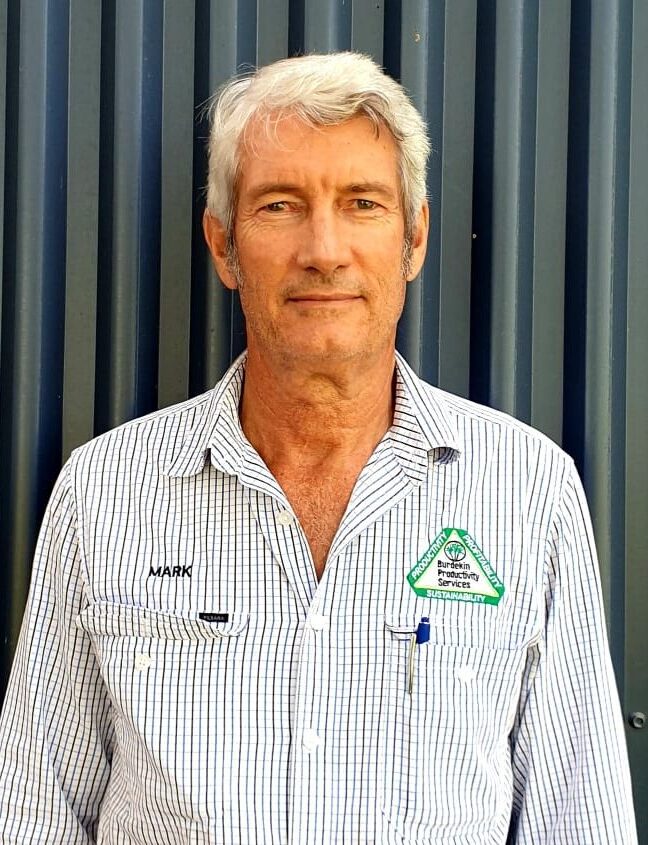 Mark Rickards 
COMPANY SECRETARY/COMMERCIAL MANAGER
Mark serves as the link to the board of directors and provides administrative assistance to assist directors in fulfilling their obligations. In his role as commercial manager, he is responsible for finance and administration, community relations and membership management. He has a strong background in relation to business management and supervision of staff. He has trained, and has knowledge covering corporate governance, risk, and safety. Mark can be contacted to discuss any matter relating to the administration, finance and membership of BPS.
                                                                                                                                          Mobile: 0427 834 800
                                                                                                                                          Email: mrickards@bps.net.au
---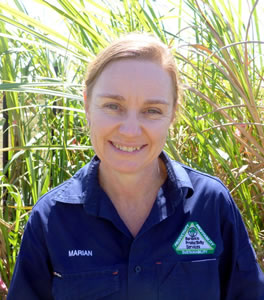 Marian Davis 
AGRONOMIST
Marian joined the BPS team as an extension officer in July 2014. She has had extensive sugarcane experience after working as a development and extension officer for SRA/BSES in both the Burdekin and Innisfail districts. Marian has a focus on providing irrigation information and support to growers. She is also able to provide advice on all other aspects of sugarcane agronomy and production. Marian is an accredited NAA advisor.
                                                                                                                                   Mobile: 0428 927 079
                                                                                                                                   Email: mdavis@bps.net.au
---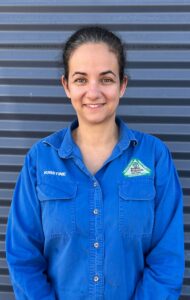 Kristine Patti
AGRONOMIST
Kristine first joined BPS in 2011 before leaving full time work to start a family in 2015. During this time, she was trained in pest and disease and general farming practices, as well as studying and completing a Diploma of Agriculture. Kristine has grown up on a sugarcane farm and is keen to assist growers in any way she can. Any growers who would like assistance with BMP, please contact Kristine.
                                                                                                                                                Mobile:0447 069 887 
                                                                                                                                                Email: kpatti@bps.net.au
---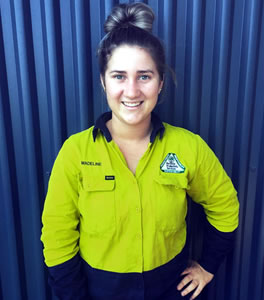 Madeline Molino 
 FIELD OFFICER – INVICTA 
In January 2017, Madeline was employed by BPS as a trainee Field Officer. Since then, Maddy has progressed to Field Officer for the Invicta Mill area, having previously worked in the Pioneer Mill area. Maddy is passionate about farming having grown up in the Burdekin. She has been trained in pest and disease identification and has completed her studies in a Diploma of Agriculture. She is very keen to assist growers wherever possible to enhance their productivity, profitability and sustainability.
                                                                                                                                    Mobile:0407 167 159
                                                                                                                                    Email: mmolino@bps.net.au
---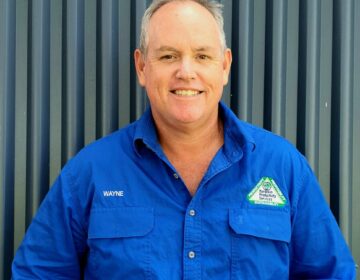 Wayne Johnstone 
FIELD OFFICER – INKERMAN
Wayne joined BPS in May 2018. He grew up on the family farm and has farm experience in sugarcane farming and harvesting. Wayne has a keen interest in agriculture. He is employed as the Inkerman mill area Field Officer and his aim is to assist growers with pest and disease advice to enhance their productivity and profitability however possible.                                                                                                                       Mobile:0407 960 057
                                                                                                                                     Email: wjohnstone@bps.net.au
---
Jasmine Girgenti
AGRONOMIST
Jasmine grew up in the outback mining town of Mt Isa where she completed her schooling and then moved to Townsville to study at James Cook University. She graduated in 2017 with a Bachelor of Science double majoring in zoology, ecology and conservation. She was employed by BPS in July 2017 as an extension officer and has been very involved in project work. She is keen to learn all aspects of agriculture and sugar cane farming systems and understand the importance of forming close relationships with farmers.
                                                                                                                                       Mobile: 0438 934 601
                                                                                                                                       Email: Jgirgenti@bps.net.au
---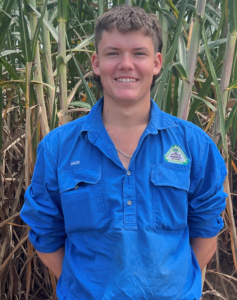 Jack Edwards
FIELD OFFICER – PIONEER
In late November 2022, Jack joined the BPS team after graduating year 12 at Burdekin Catholic High School. Growing up in the Burdekin and being surrounded by the industry, Jack has always been interested in agriculture. Jack's role is to learn and assist growers with their farming productivity and profitability's.                                                                                                                                                                                                                                     Mobile: 0439 375 411                                                                                                                                                         Email: jedwards@bps.net.au    
---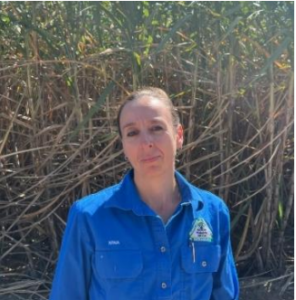 Nina Laubscher
FIELD OFFICER – INVICTA
Nina is the Invicta field officer. Growing up in South Africa Nina worked on a cattle farm and received a
certificate four in agriculture. Nina's main goal is to learn more about the sugar cane industry by helping farmers increase profitability and productivity. Nina enjoys helping growers on their farms and is very
passionate about agriculture.                                                                                                                                                                                                                                                      Mobile: 0427 372 124                                                                                                                                            Email: nlaubscher@bps.net.au